Design Culture Code at Unacademy
Every org's culture is essentially a filter. It retains people that are a great fit who end up doing well, while the rest churn out.
At Unacademy, we practice a fairly specific approach to design – the craft plays a central role in everything we do. Exploring product directions, conducting user research, experimenting with ideas, brainstorming, committing to an iteration… design is heavily involved through it all.
In such an org, what are some of the traits that make a designer successful? For such a high visibility role and the outsized impact design has on our work, we wanted to lay down a clear set of cultural traits that make a designer a great fit in our team.
Our design culture
⚡️ Be original: Stay on top of how the industry is moving forward and the new advancements but when you work, you bring distinctly original thinking in your problem solving. You design from first principles and seek out opportunities to connect ideas from different domains together.
☕️ Be sincere: Give your best in everything you do. Don't get complacent. Use every single moment you have to improve your design. Respect your craft and use it to do justice to the problem at hand.
🔍 Be meticulous: Every little detail matters. You're expected to take ownership and get them right. If it's going to ship to the user, it's a detail worth obsessing over, every single time.
🤝 Be collaborative: Sharing what you know and helping others is your duty. The product you ship has no pods, no individual designers tagged on it – it's the team's work, and great teams achieve far more than talented individuals.
🏃🏻 Be action oriented: When you're working on complex problems, even the smallest of progress compounds. Instead of waiting for someone to unblock you, seek help from the team and move forward. When someone asks for help, give them actionable feedback to keep things moving.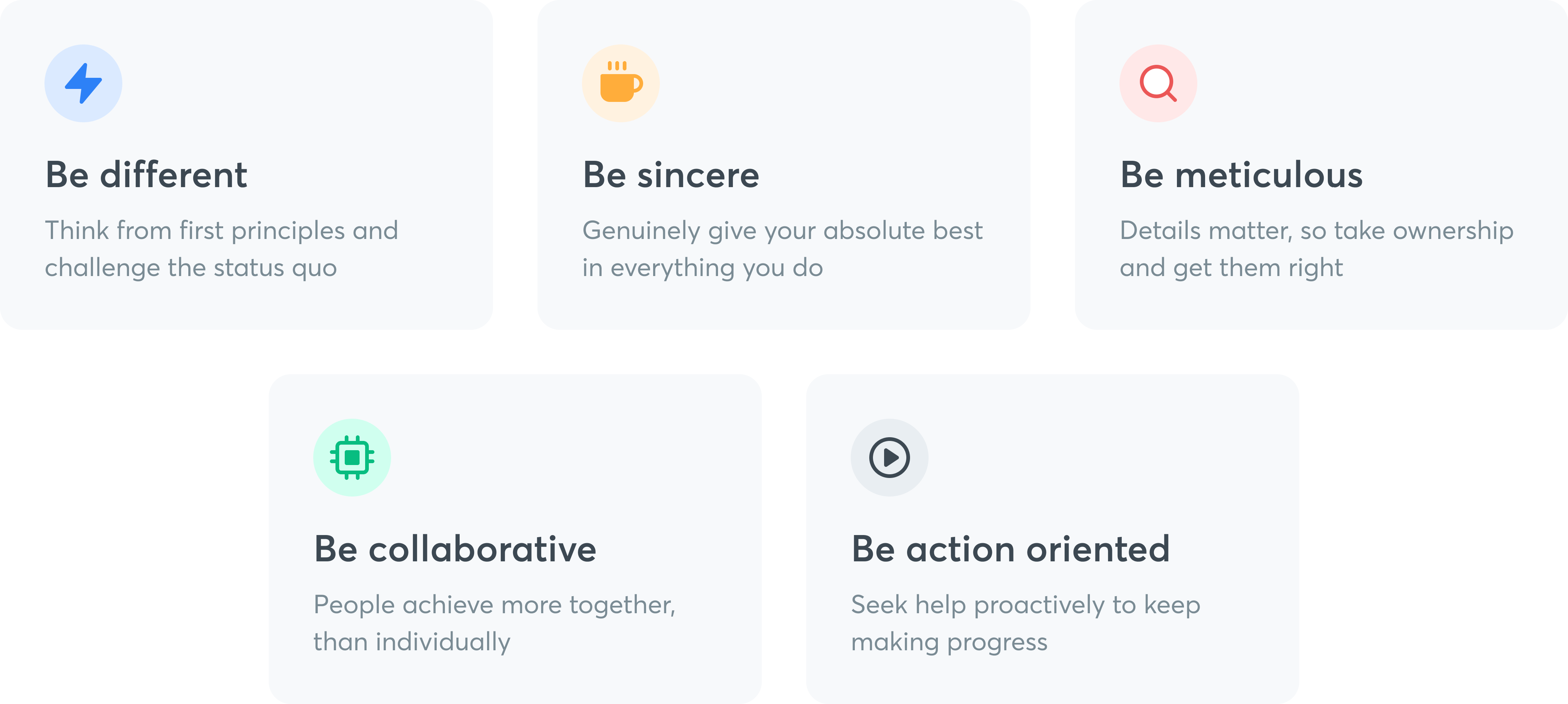 ---